Made up of 11 grade schools, three middle schools and four high schools, Portland, Maine has a lot to offer in regard to public education.
Not all public schools in Portland are located on the mainland. Situated on Peaks Island, the Peaks Island Elementary School is a notable K-5 school that helps build positive relationships between parents, students and educators.
Located right in the heart of Greater Portland, King Middle School is one of three middle schools in the greater Portland area. King students currently utilize the Expeditionary Learning method as a school-wide attempt to help the student population achieve at higher levels, therefore improving overall rankings.
Likewise, the two other middle schools -Lincoln and Lyman-Moore- are also improving rankings through the teaching tolerance and providing beneficial learning opportunities for all their students.
On the subject of rankings, 26 Portland High School students recently won nationally-recognized awards based on their scores on the National Latin Exam. Located in Downtown Portland, Portland High School is the second oldest operating public high school in the United States at 190 years old. There are 1,000 students enrolled at P.H.S. coming from 41 countries and speaking 26 languages.
Alongside 11 other states in the nation, Maine does not allow the creation of charter schools. Legislation for charter schools failed enactment this past spring, even though it has been presented many times.
As for magnet schools, Maine only offers one magnet school, Maine School of Science and Math, in northern Maine. Magnet schools in the Portland area are non-existing at this time.
Portland offers a small selection of Montessori-style schools including Casco Bay Montessori and North Atlantic Montessori in South Portland, and Maplewood Montessori north of Portland. Montessori Schools emphasize children to be empowered to learn in their own style.
Whichever type of school you choose, make sure to search thoroughly, research diligently, and consider your child's comfort when searching for that perfect Portland school.
Comments
Related Posts in Portland Education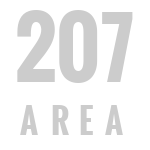 Public Schools in Portland, ME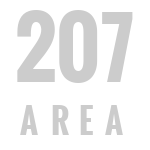 Private Schools in Portland, ME