Portland is Maine's largest city, home to a quarter of the state's population. In addition to an excellent public school system, private schools in Portland Maine are a varied and plentiful option for students at all levels.
The downtown area comprises a peninsula that juts out into Casco Bay. Those looking for grade schools and middle schools in Downtown Portland will find Cathedral School, Sonlight Christian School and Waynflete School, which lie to the east of Route 1. For those interested in high schools, Waynflete and the Sonlight Christian School in the Old Orchard Beach area offer great, high school curricula. In fact, Waynflete School has some of the highest rankings to be found of all the private schools in this area.
Grade schools in Greater Portland include the Levey Day School, a Jewish K-5 elementary school, and St. Patrick's School, on Congress Street. Breakwater School, on Brighton Avenue near Route 95, also has programs for toddlers. Private middle schools in this area are limited to St. Patrick's and Breakwater School, but both St. Patrick's and the Christian Academy of Portland have high schools.
Interested in Montessori schools? Four Montessori schools are easily accessible from downtown. Maplewood Montessori School sits downtown between Route 95 and Route 1. Casco Bay Montessori School can be found in South Portland near Canal Street. To the west of the Portland International Jetport is the North Atlantic Montessori School.
Private schools on the north side include Cheverus High School (a Jesuit college-prep high school), Catherine McAuley High School (an all-girls college-prep high school) and the unique Spurwink-Cummings School, which specializes in working with troubled children of all school ages within the community.
To students of all backgrounds and interests who seek an experience that differs from public school offerings, private schools in Portland Maine offer availability and diversity. Check individual schools for rankings and more detailed information.
Comments
Related Posts in Portland Education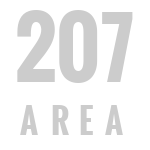 Public Schools in Portland, ME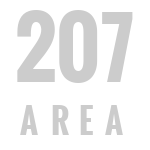 Private Schools in Portland, ME