In recent years, more and more people have discovered the hidden gem that is Portland, Maine. Boasting great restaurants, schools, shopping, nightlife, and natural beauty, the city has proven to be one of the most livable in the country. Historic Downtown Portland, also known as the "Old Port," greets visitors with countless bars, world-class restaurants, and many family-friendly attractions. Many families have migrated north to the city, as the Portland real estate market offers some very attractive opportunities.
When looking for the best places to live in Portland Maine, there are several neighborhoods to consider. The West End is widely considered one of the most architecturally striking neighborhoods in the country. With a large number of historic mansions and well-preserved Victorian homes, this is one of the more luxurious areas in the city. That being said, there are a number of affordable and gorgeous Portland apartments in the neighborhood. For high school students, Wayneflete is one of the most prestigious schools in the state. Just a few blocks from Downtown Portland, West End residents enjoy the peace of a suburban town, with easy access to shopping and nightlife.
The East End is another one of the best places to live in Portland Maine. Perched on a hill, the neighborhood offers stunning vistas of Casco Bay and its many islands. As far as Portland real estate goes, some of the most affordable homes in the city can be found in this neighborhood. The Eastern Promenade is also home to the East End Beach, one of the best spots in the city during the summer months. Young professionals looking for Portland Maine apartments often reside in this gorgeous section of the city, which has spawned some great things to do in the realm of nightlife and restaurants.
For families, the surrounding towns provide well-funded schools for young students, short commutes into the city for jobs, and quiet tree-lined streets. A stone's throw from city limits, Cape Elizabeth, Falmouth, Gorham, and Freeport are all incredible places to raise a family. Across the Casco Bay Bridge, some of the Portland's largest employers are located in the commercial district, providing jobs to many city residents.
Comments
Related Posts in Portland Real Estate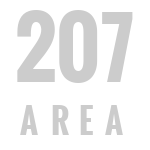 Best Places to Live in Portland, ME